Tombstoning.  An aptly named activity that appears to be favored primarily by teenage boys and men in their 20's.  It involves jumping off a cliff and hoping you land safely in the water.  Not on the rocks.  Not against the cliff.  Not into a rogue wave or rip current.  Not breaking your back or neck on impact.  In other words, your chances of not surviving and requiring a tombstone on your early grave are pretty high.
As a mom, watching videos of tombstoning ranks right down there with watching teenagers dare each other to jump from high bridges and into abandoned quarries as the stuff of nightmares.  But how do we stop teenage boys from taking risks?  It sure isn't through nagging, 'mom talk', reason, or other often-tried and usually fail methods.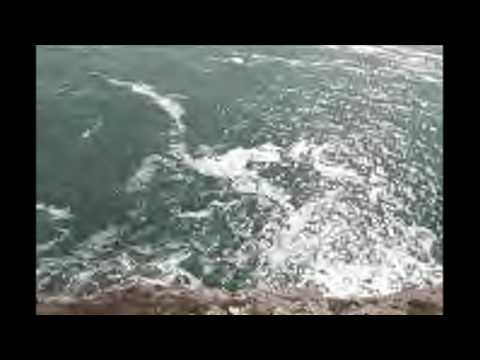 If you want to reach anyone, talk their language.  For teenagers and young men the current lingua fracas is YouTube.  Check out the video above, developed by a number of UK lifesaving organizations for a great example of talking the language.
In the meantime, I'm seriously considering locking up (just kidding) my not-yet teenage son up for about 10 years when he turns 15, or at least keeping him away from cliffs.